Shoe care products to ensure you have the best looking shoes in the room.

The perfect shoe care Products has finally arrived.
Look Fresh   •   Feel Protected   •   Walk Confidently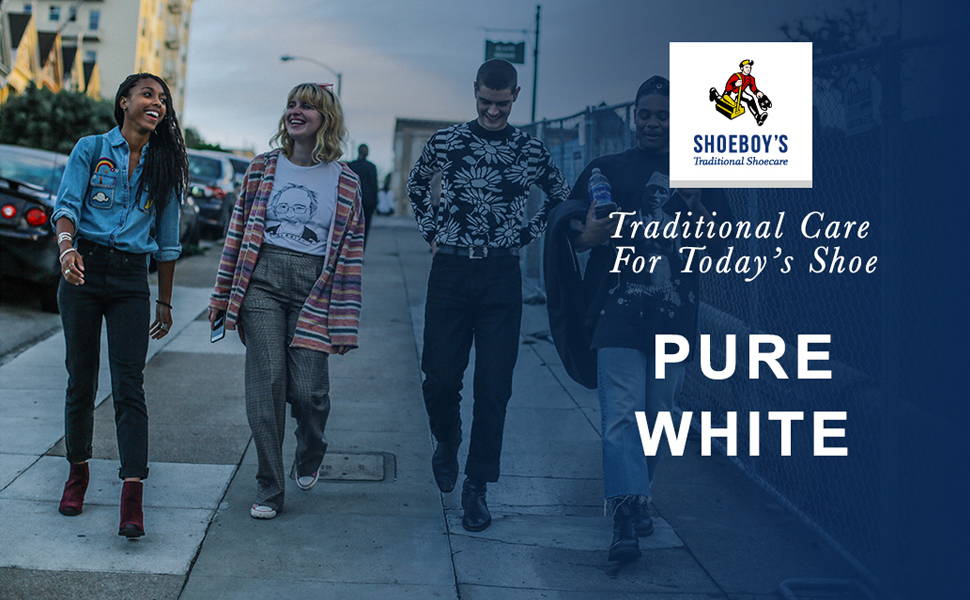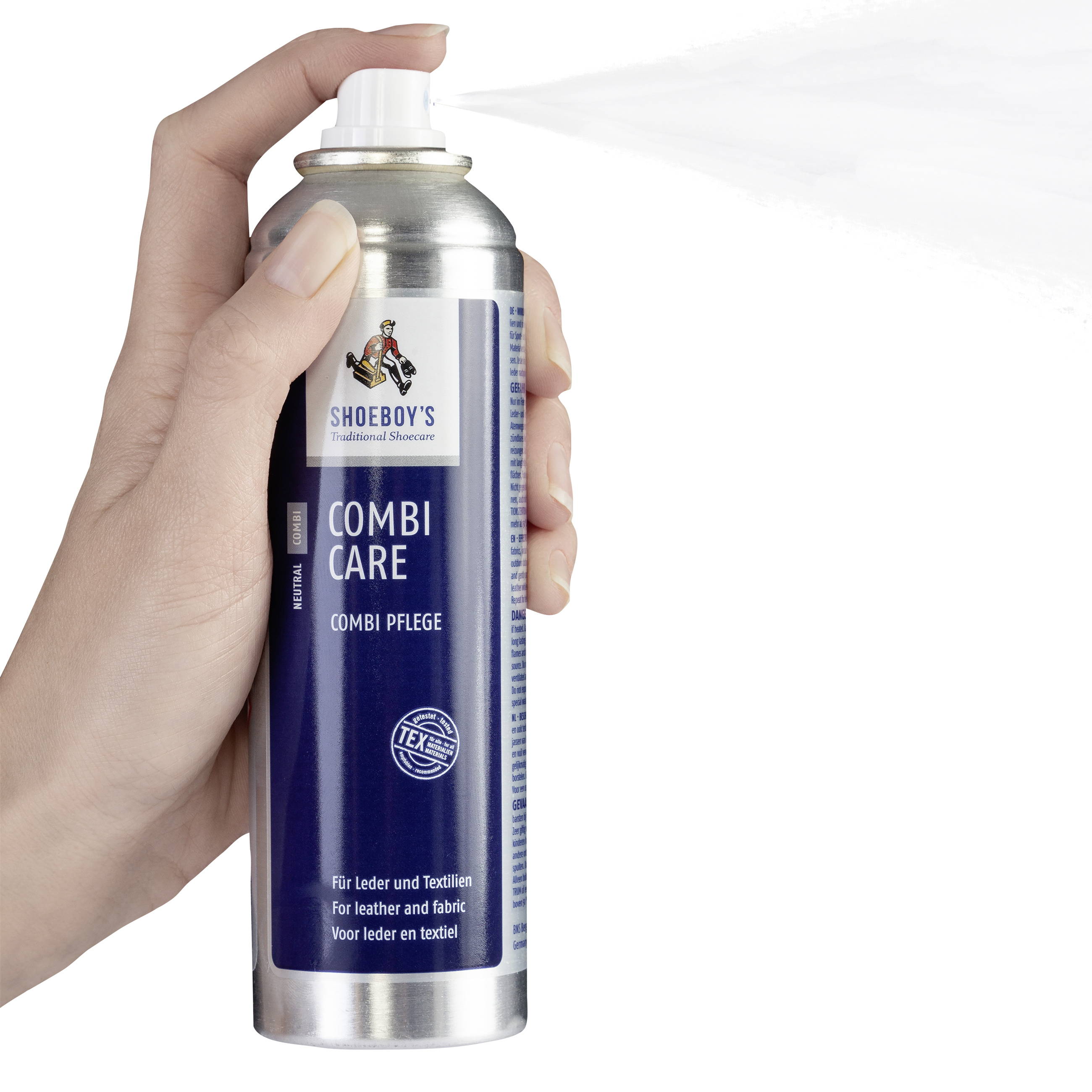 Produced with fine materials, ingredients, innovation and expertise, Shoeboy's continues to develop an instinct for the fashion needs of today's shoes and leather clothing with high-quality shoe care products.
Shoeboy's is German manufactured and offers a complete product range made in our own production facilities.

Shoeboy's has evolved with consumer demands, so you can find the right products for your feet and your quality shoes.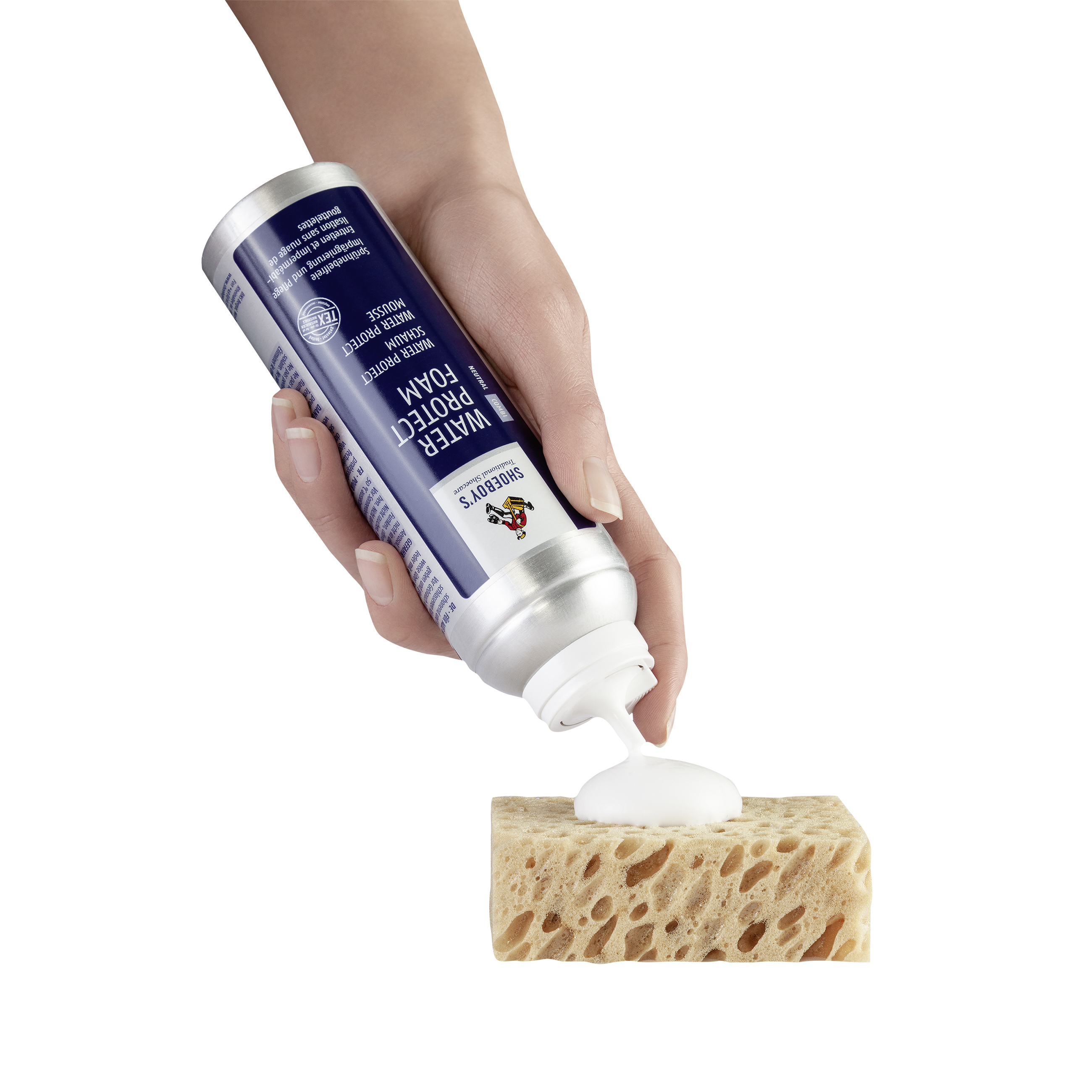 Why Our Customers Love Us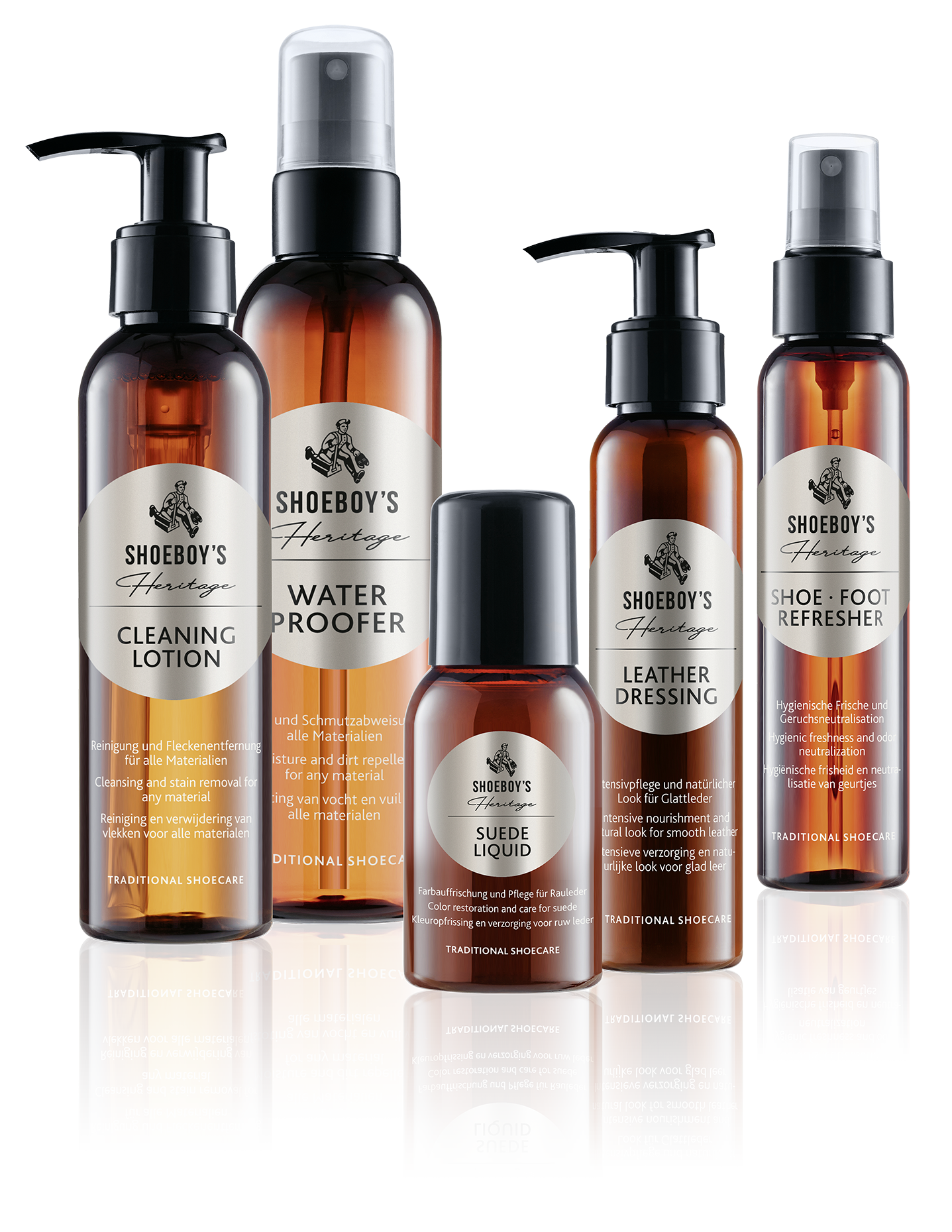 The days when shoes were made from one type of leather and "cared for" with a mixture of molasses and soot are long gone – thank goodness.
"The huge trend of sneakers continues and developed into all kinds of directions. One cannot imagine the many looks and materials – ever new ideas and shapes are rising.
With a dedicated "Must-Have" assortment, one can clean, refresh and waterproof their precious sneakers at home."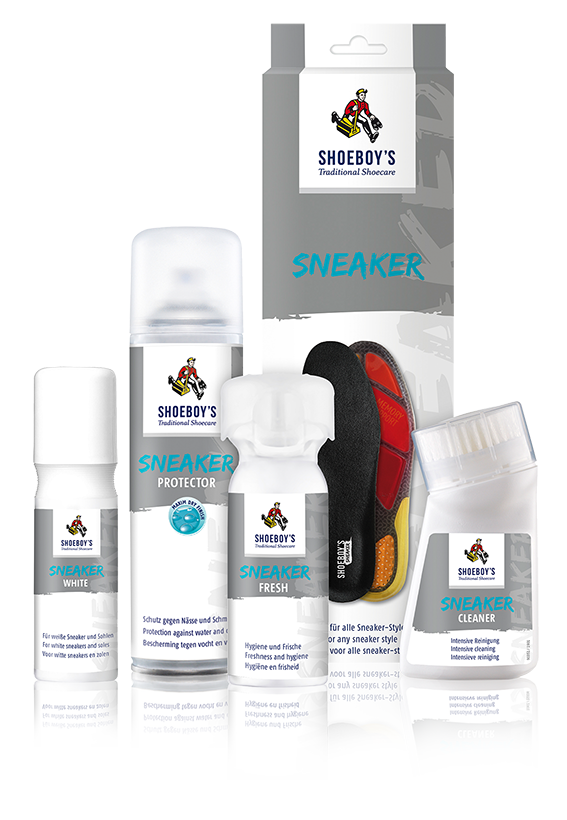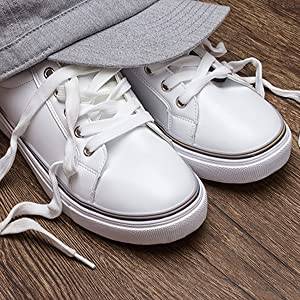 Simple Cleaning Process:
Active ingredients for cleaning and protecting shoes from dirt and other contaminants.
Provides excellent protection along with clean and fresh-looking shoes.
Very easy to use system with built-in applicator. Useful for shining sport, dress, nurses, waitress and baby shoes.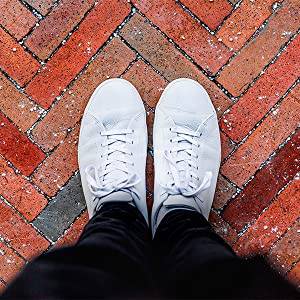 Works on all Types of Shoes:
For sports and leisure shoes made of smooth leather or canvas.
High opaqueness. Works on all material for color rejuvenation and care.
Clean shoes by spreading evenly and applying gentle pressure. Leave to dry thoroughly. Repeat several times on worn areas.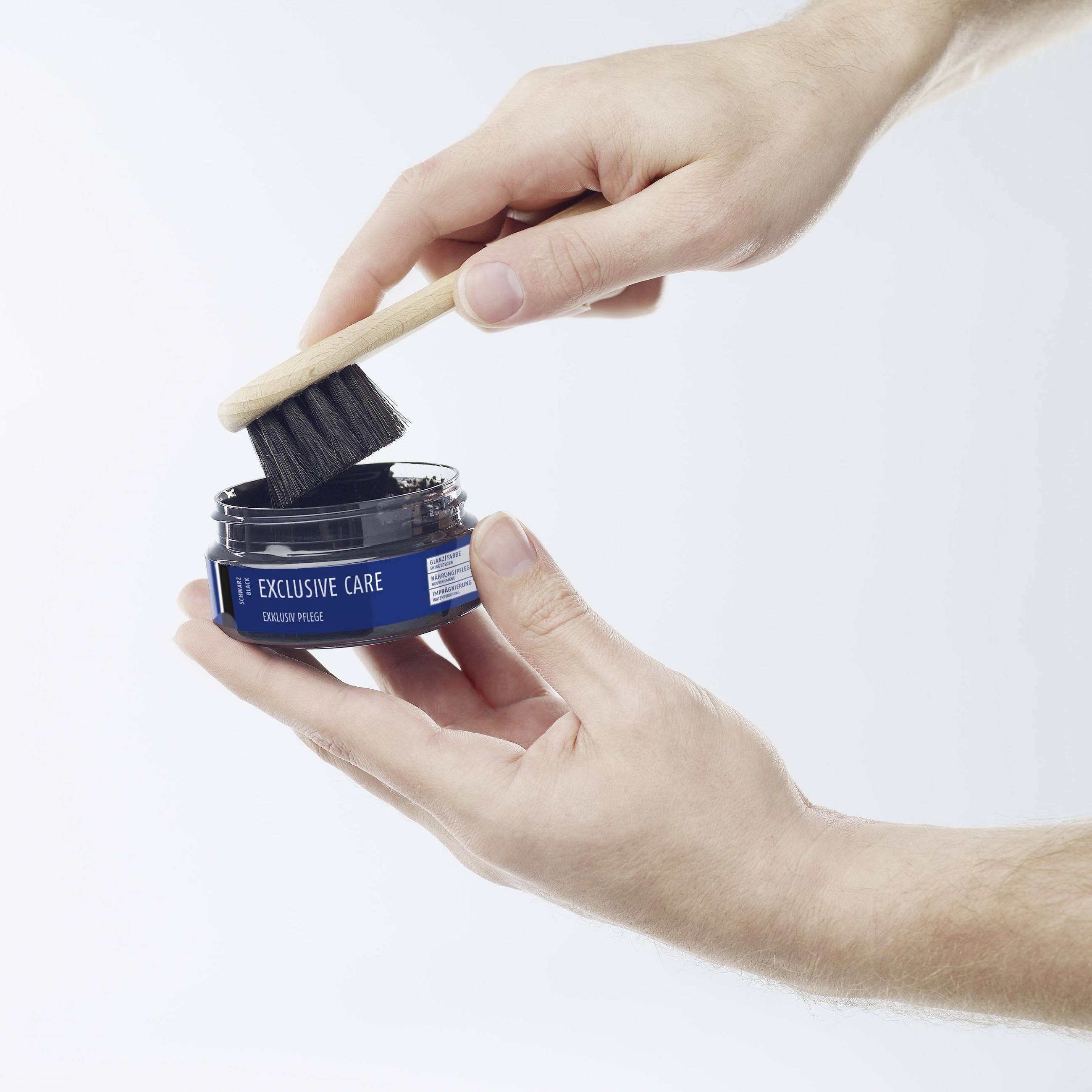 Caring for shoes:
Leather in particular, as a natural product a little like our skin, needs regular protection and care. But other upper materials also keep their beautiful appearance longer if they are treated regularly with the correct shoe care products.
Check out our other kicks.